Say hey to the new era of affiliate marketing
All your affiliate tracking in a single dashboard
Book a demo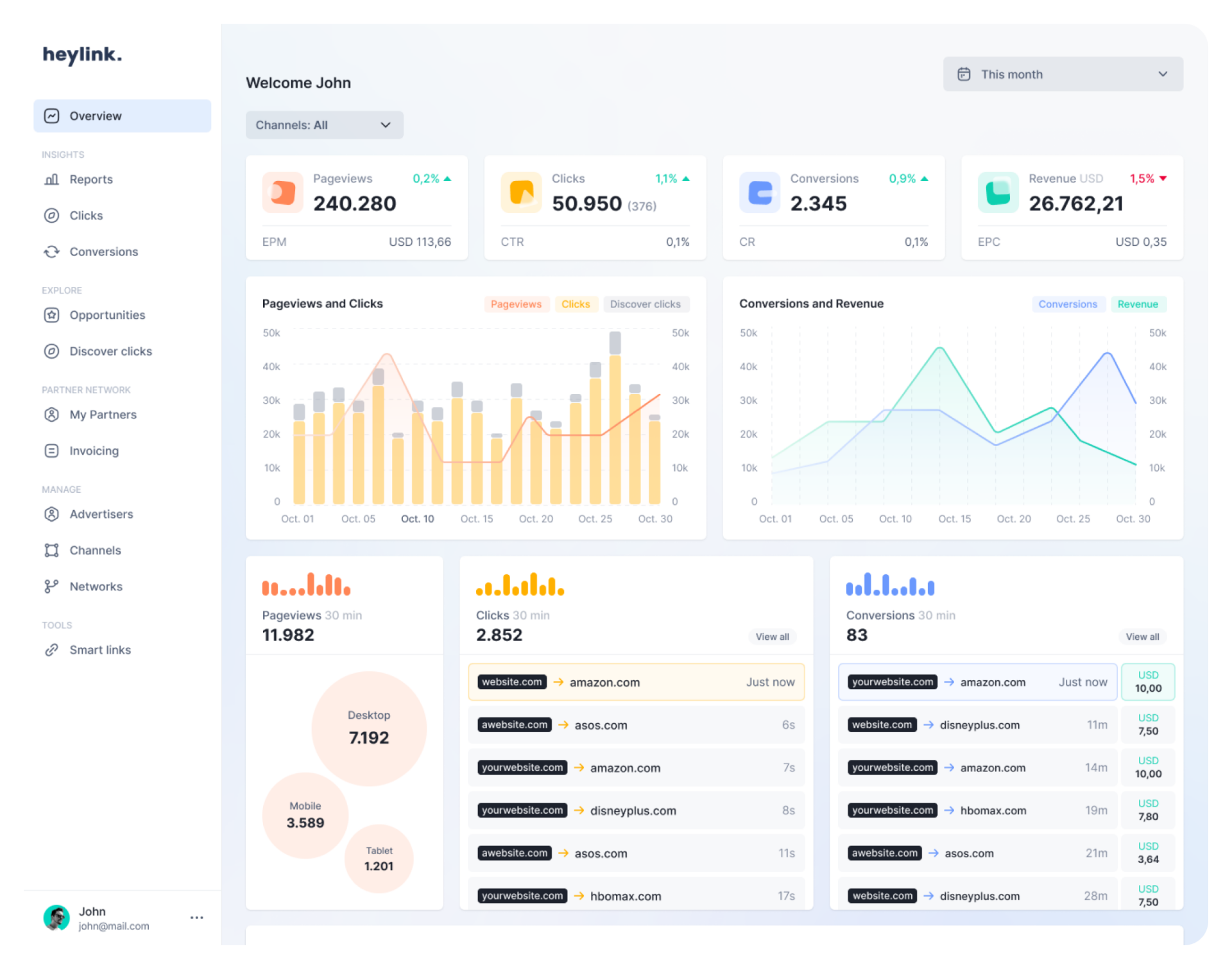 All-in-one
A single dashboard. Bucketloads of value.
No more logging in to multiple affiliate networks. Track all your data in a single dashboard and make your content and your ad spend more efficient.
Compare campaigns

Monitor and attribute revenue to content and links

Discover which links convert best by device, advertiser, or source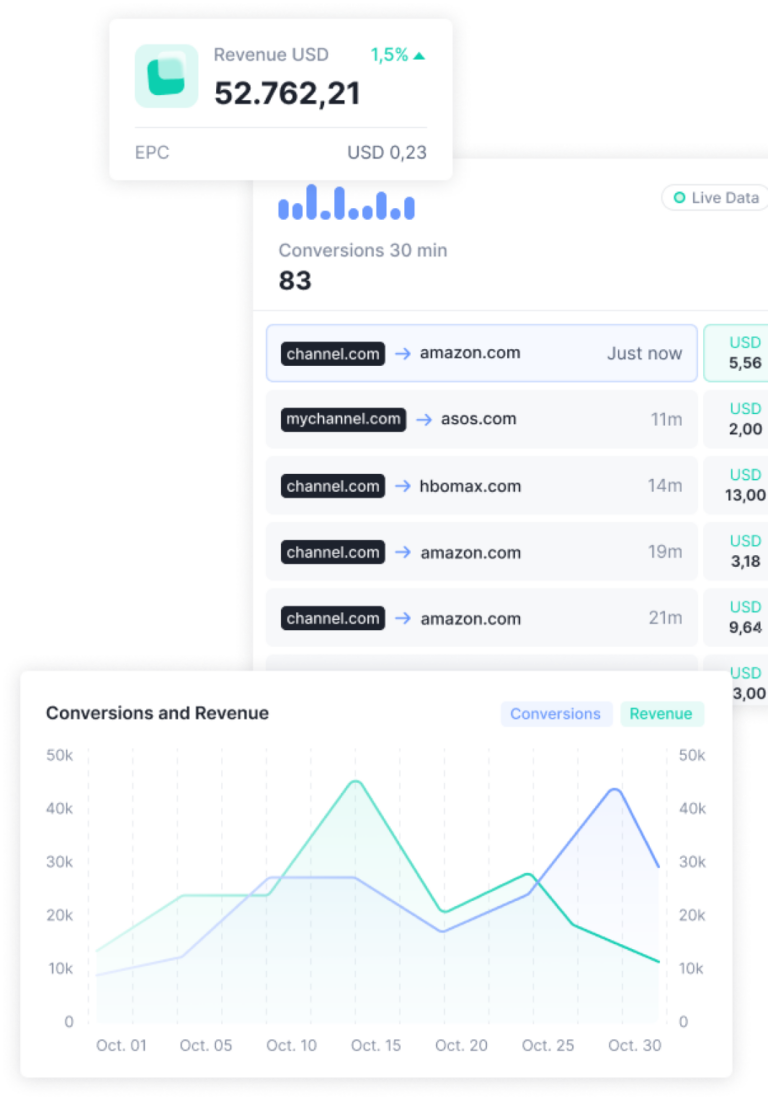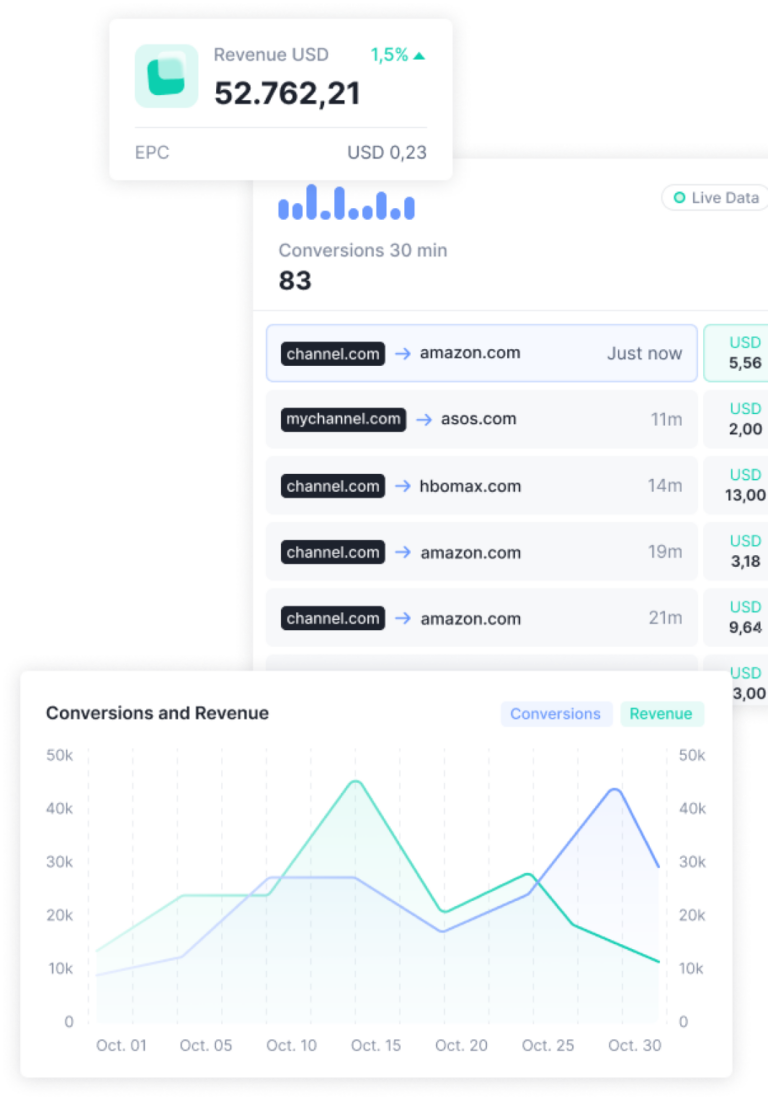 Live data
Stay razor-sharp with real-time reporting
Why wait when you can see those clicks and conversions coming in real time? Time is money! Get live data on your affiliate performance with no secrets and no delay, and take timely action, with our real-time callback.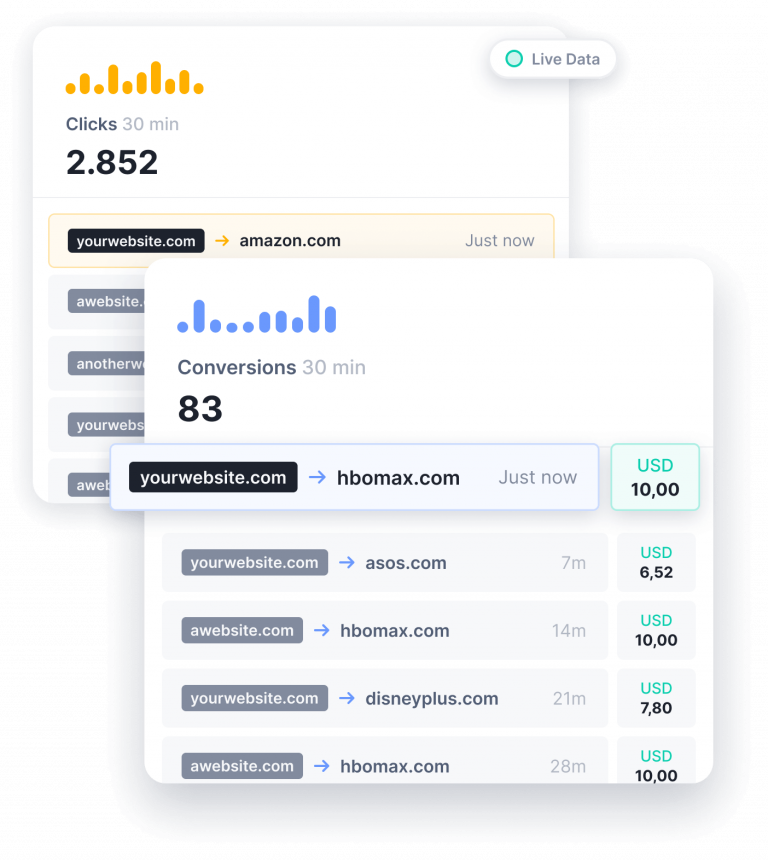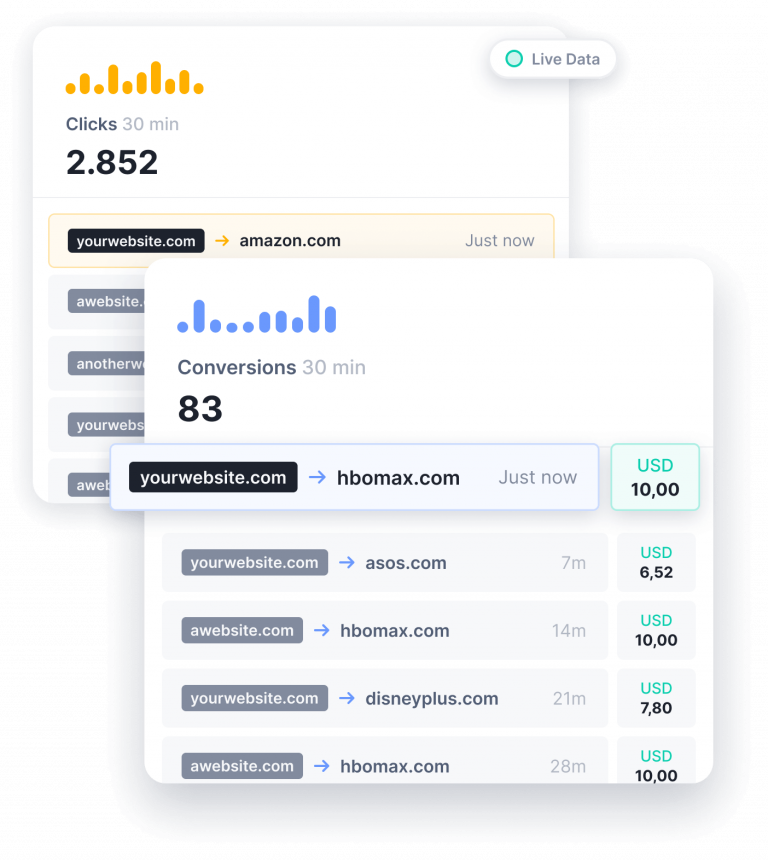 Smart links
Always pocket the highest commission
No need to manually adjust affiliate links: sit back and relax while Heylink does this for you and automatically picks the platform with the highest commission. Oh, we almost forgot to mention – that also means no more broken links!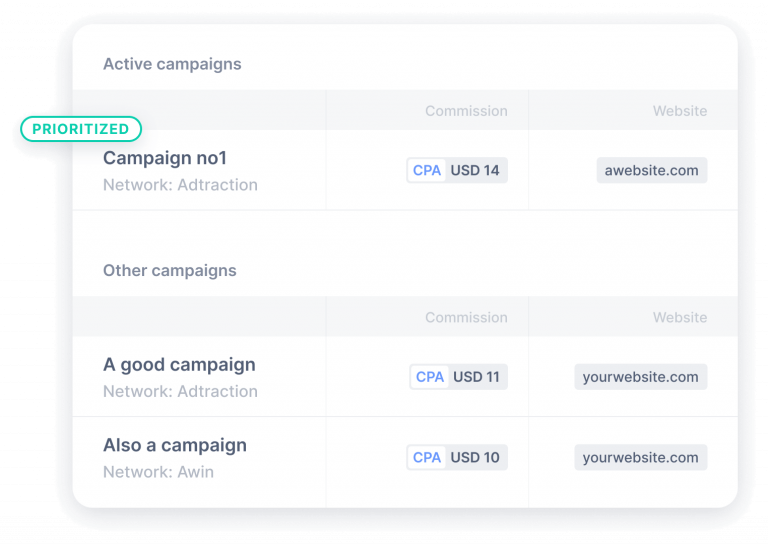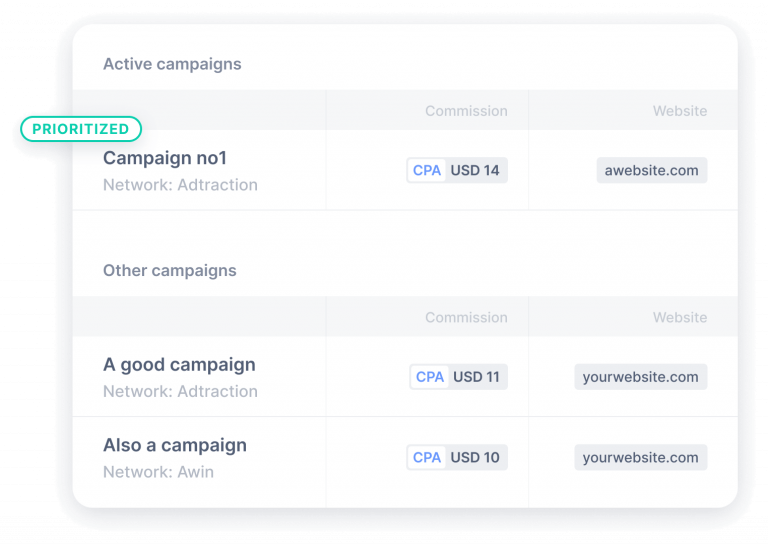 Discover
Never miss out on revenue
Getting traffic that could be monetized but isn't? If we find that your websites are sending valuable clicks to an advertiser that you are not running a campaign with yet, we'll show you those opportunities and you can instantly connect a new network to start monetizing those clicks and boost your revenue.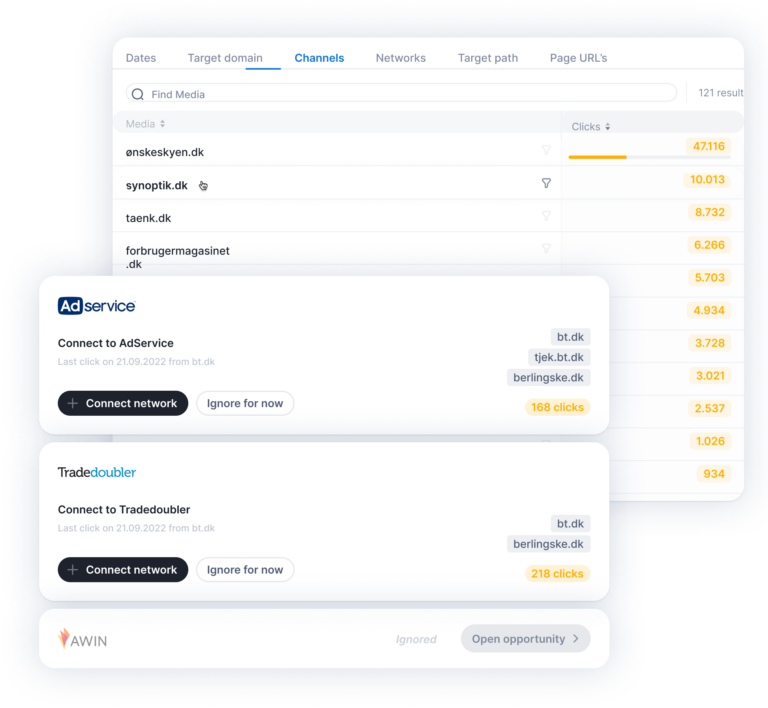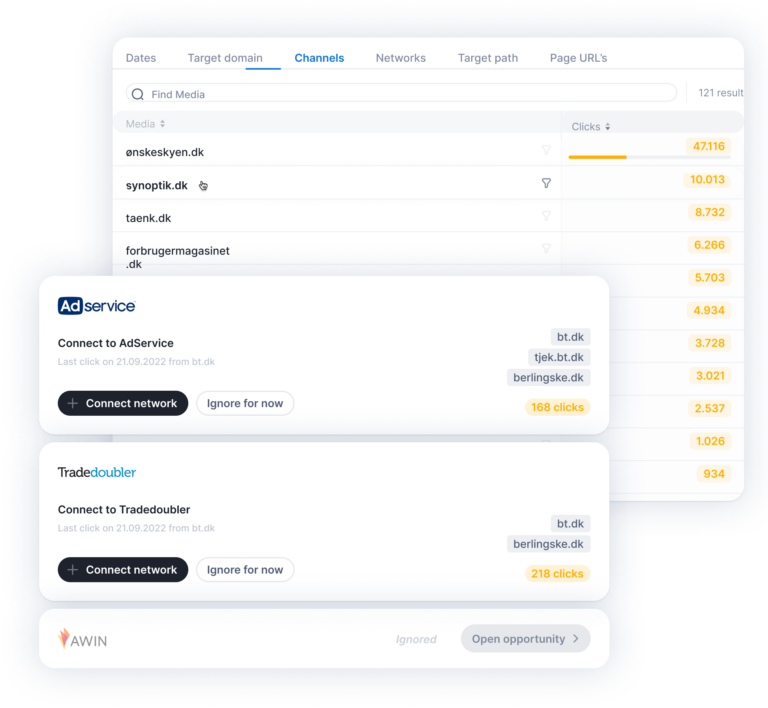 Ønskeskyen (GoWish)
Achieving 99,2% accuracy in affiliate revenue attribution
"As a major publisher, we cannot do without a tool like Heylink. We can't keep track of all our 2000 partners manually; it is simply too challenging. Heylink does it for us and easily turns all outbound links into commercial links."
– Casper Ravn-Sørensen, CEO, Ønskeskyen (GoWish)
Read the case study