To drive affiliate revenue growth, media publishing companies have to overcome the 2 biggest challenges in affiliate marketing. Those are limited performance tracking options and manual link management.
By solving them they get valuable insights into their audience preferences. With these insights, they can build an affiliate strategy centered around their readers so they can get better results.
I'm Alex, one of the Founders of Heylink, and in this write-up, I'll take you through how some of the biggest publishing media adjusted their strategies and drove massive year-over-year growth in their affiliate revenue.
Let's dive in.
How I started generating affiliate revenue.
The one thing that drove me towards affiliate marketing was my passion for digital marketing. It was a great opportunity to practice my skills and earn extra cash on the side. So I began to hustle. With my partners in crime, Simon and Martin, we built over 30 affiliate websites, in around 5 countries that generated 1000s of leads every month.
Back then, in 2011, the biggest shift in affiliate marketing was in content production. It was the Google Search Panda update. For some affiliate publishers, this meant losing almost 95% of their traffic overnight.
For me and my partner, it meant narrowing down our focus on the most profitable affiliate content type we could identify. Comparison pages. We didn't shy away from including multiple affiliate verticals.
Soon after, we hit a wall. A wall that many publishers, even within big publishing media, are facing today. How do we accurately track our performance? And how do we automate all these manual tasks that consume so much of our time?
What is the biggest problem in affiliate marketing?
In short: limited performance tracking options and manual link management.
Limited performance tracking options:
Not knowing what commerce content brings the best results makes optimising almost impossible, and most current 2023 affiliate tracking platforms don't show you the data in detail.
Every click needs to be attributable. When a click happens you need to know the link led to conversion.
Knowing when, and where the click that converted happened has a massive impact on your affiliate revenue. Affiliate networks and advertisers need to be able to attribute the conversion to your clicks. And tracking the conversion value on a page, click, and subcategory level is a must for revenue growth.
Manual link management:
You already have tons of content and even more outbound links, that on its own makes managing affiliate campaigns insane. Just think of this:
One affiliate campaign closes on one network and reopens on another some advertisers change the CPA commissions all the time, your link breaks, you end up sending your valuable traffic to 4XX pages and advertisers you're not running a campaign with, or sending traffic without proper tracking and then advertisers don't attribute conversions to you and you don't get paid…
Just reading that is confusing enough…
Optimising your links manually is just not an option. It's a huge time waste that your editorial/affiliate team could spend on creating KILLER content.
The good news is that both of those issues can be fixed with the right tracking solution and a link automation tool.
If you're hesitant to create or grow an affiliate division in your publishing company then look at the potential for it.
How profitable is affiliate marketing?
For media companies, affiliate marketing became an indispensable source of revenue. Plus it became a profitable business model for competing with media giants like Google, Meta and Amazon.
And the numbers reflect it.
Investments in affiliate marketing jumped by 47% from 2018 to 2021. In monetised value that's $9.1 billion in 2021.
Compare it now to print advertising predictions.
Print advertising revenue in 2012: $25+ billion
Projected print advertising revenue in 2024: $5.5 billion
You gotta run my friend. Run away from that corner of doom.
The affiliate pastures are much greener. 💵
Owner of titles like Vogue, WIRED and GQ, Conde Nast reported an affiliate revenue growth of 20%. Their goal? Have 1/3rd of its revenue generated by affiliate marketing by the end of 2026.
The pivot is strong in digital-born media as well. Let's take Buzzfeed as an example.
Buzzfeed and its portfolio (Tasty, HuffPost, etc) generated over $600 million in attributable transactions for their advertisers in 2021 through 'commerce revenue' → consisting primarily of affiliate commissions.
In Q4 2022, Buzzfeed's year-over-year commerce revenue skyrocketed by 76% compared to the same quarter in 2021. While their main revenue sources, Advertising and Content, declined by 27% and 9% respectively.
How big media companies increased their affiliate revenue
The biggest publishing companies understood they couldn't simply change the way they write for their audiences. They knew intent plays a big role.
And so, they acquired or launched affiliate websites to attract their shopping audience.
Take the publication USA Today. They acquired affiliate website Reviewed. Or Meredith, which launched a whole new arm called Dotdash to generate affiliate revenue for their titles, including People, InStyle, and more.
Another great example of a big publishing media leveraging the affiliate business is The New York Times and its acquisition of Wirecutter. Wirecutter has generated $20 million in affiliate earnings every year since its acquisition in 2012.
Wirecutter's success strategy involved investing in audience development and attracting buyers in different stages of the buying journey. Relying less on search traffic and more on building its brand and engaging with its audience, Wirecutter had a 20% increase in affiliate revenue during Q4 2022.
So, it wasn't really The New York Times. To switch their content production and increase their year-over-year revenue, they acquired an expert in product reviews, who understands how affiliate marketing works and how to write commerce content.
Vox Media, in turn, increased their affiliate revenue by:
1. Considering the buying intent.
First, they had to determine whether to add commerce content or create separate e-commerce newsletters. They checked their brands that have experience in e-commerce and analysed data points like:
Product categories
Preferred advertisers
Price ranges
Audience interests
The goal was to create relevant newsletters based on user preferences.
To get the best results they had to consider the audience size in different newsletter lists and the level of engagement. In other words, if the audience follows the newsletter with the intent to buy.
They still had to plan to avoid overexposing the same audience and leaving out the lists where the audience doesn't intend to buy. (those newsletters were NowThis and Vox.com – where the intent is purely to follow the current news, and expert opinions)
2. Diversified channel mix.
The idea of adding commerce content to their newsletters was to become less dependent on Google search as their source of shopping audience. That's not to say Google is ineffective in attracting a buying-ready audience. But they didn't want to rely on it.
They built a diversified channel mix to source their buying intent audience. And for Vox Media, email is a channel that creates an engaged and loyal audience.
Bring it all together.
Leaning into affiliate marketing to drive your year-on-year revenue is a valid choice.
To know what channels to use and figure out what segment of your audience is buying ready you need to get your affiliate tracking on track.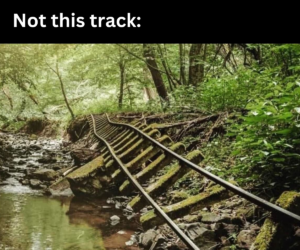 Without detailed tracking, you won't be able to get the performance data of your links, pages, and subpages to drive growth. Tracking will help you identify the shopping intent of different product categories, preferred advertisers, and audience interests.
Automation will lift the manual work off your writers' and editors' shoulders so they can focus on your mission – serve your readers first.