What are the most pressing challenges affiliate publisher currently face? And what do we see as the way forward for the industry? We had the pleasure of discussing that and more with Lee-Ann Johnstone, Founder of Affiverse, in her podcast Affiliate Insider.
Here are a few highlights of that chat:
> On our background and the origin of Heylink – or why we say Heylink is built by affiliates for affiliates:
"Simon and I started with Affiliate about 10 years ago. Within a short period, we had multiple different comparison sites in 5 countries generating 1000s of leads every month.
The only issue was that the amount of traffic, sites, and affiliate programs was impossible to manage and it became a big challenge for us to scale.
We decided to invest our profits from these sites into building this tool to help us automate and optimise all the manual processes we experienced as affiliate publishers. That was the start of Heylink."
> On how transparency and automation can boost affiliate publishers' revenue:
"Some people will have a strategy to link to the best-converting webshop and keep track of it every month. This type of strategy works to a certain point, but if you want to optimise and up the performance by 20% or 30% you need to be able to dynamically link to correct webshops."
"If you manage everything in Google Analytics, well, they don't show if data comes from the affiliate network. Some links might include the ad source in the URL, and some might even have the affiliate UTM parameters, but in most cases, you'll just end up with a mess that won't show any real numbers. So getting everything sorted in the right ways is actually very important to manage daily activities."
> On the need for more transparency in the whole affiliate ecosystem:
"The lack of transparency is an issue for publishers because it devalues the media they own, if advertisers can't attribute the conversion to the right publisher. Advertisers, on the other hand, don't know where to invest money, if they don't see the whole journey, in which affiliate is usually the first step."
"We're seeing a lot of publishers suffering from this lack of transparency and tracking possiblities. Now more than ever, with the 3rd party cookies disappearing. Advertisers stop working with publishers because they don't think they are getting the results they pay for. So it's a big issue for publishers if they can't present the value they create, and on their part, the advertisers are missing on a great source of revenue."
> On the future of affiliate marketing:
"One word we always get back to is transparency. Most of the affiliate history has been a black box – it's been difficult to know the ins and outs of tracking. Now the big publishing houses ask to work closely with their affiliate partners, so they are on the same page with how much revenue they generated – they want closer collaboration."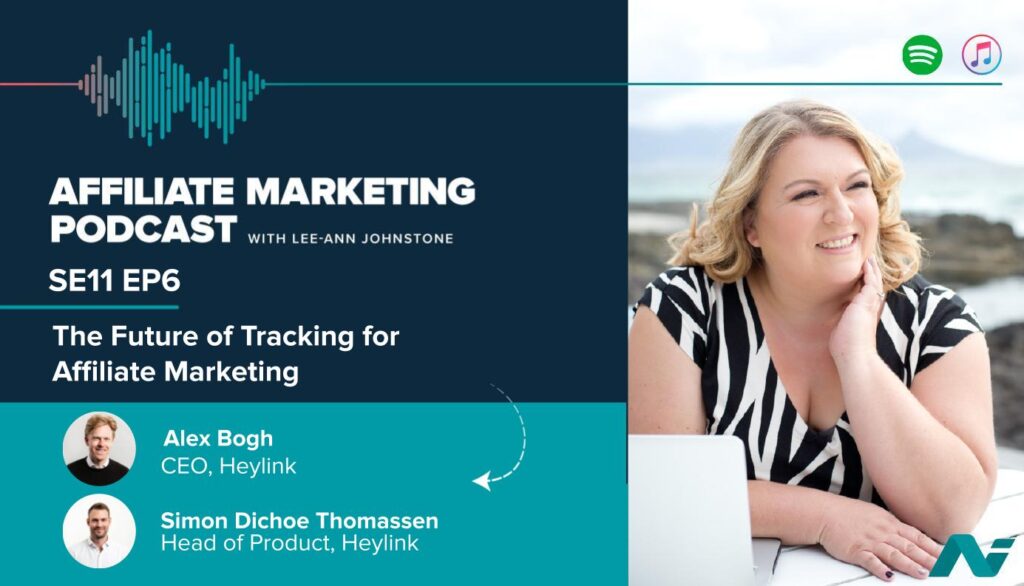 If you are curious and want to hear more, you can find the whole chat on Spotify or Apple. Here are some other key segments for you to tune into:
[5:00] – How we came to create Heylink [15:00] – The potential for advertisers to devalue a media [25:00] – The need for an affiliate management system [35:00] – The need for data transparency between advertisers and publishers