Page not found
Broken links cost you money
Don't let clicks and commissions leak through broken links. Get a list of 404 links, out-of-stock links and closed campaign links prioritized by number of clicks, so you know exactly what to fix first.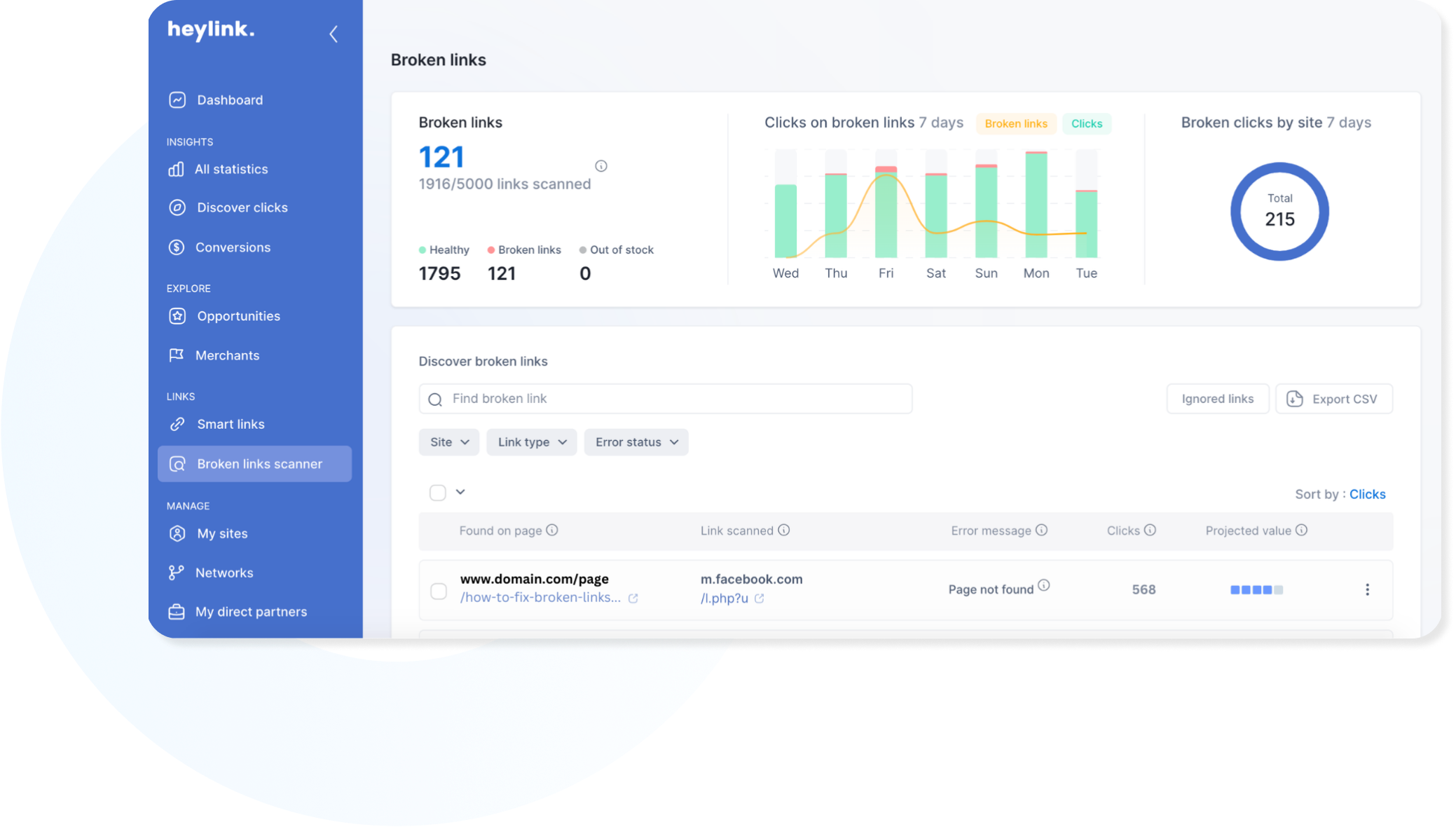 Broken links
Find broken links in seconds
Protect your site from the negative impact of lost traffic, frustrated users, and potential SEO penalties. Scan your website and get a list of broken links in seconds with Heylink's broken link scanner.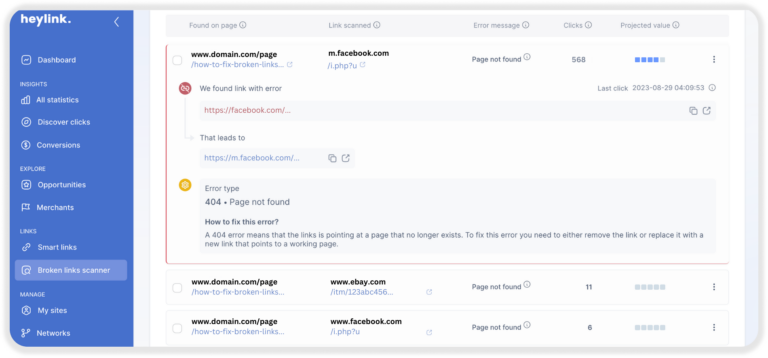 Out of stock links
Out of stock. Not out of mind
Staying on top of your out stock pages is necessary but annoying. We can take that hassle out of your workflow and find those links for you. Our scanner is compatible with some of the biggest merchants, including Amazon.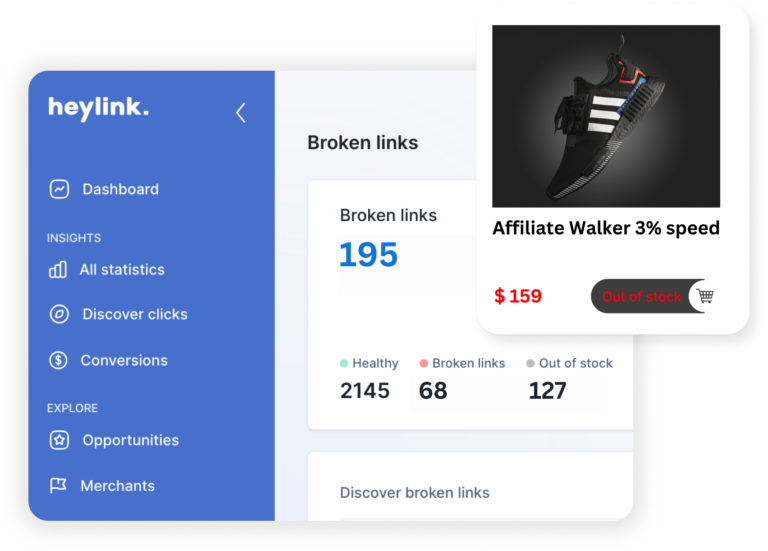 Scanning for closed campaigns
Turn expired campaigns into active profits
Sending your audience to closed campaigns can harm your publishing reputation. Maintain trust and profits by identifying and fixing expired links with Heylink's quick and simple link scanner.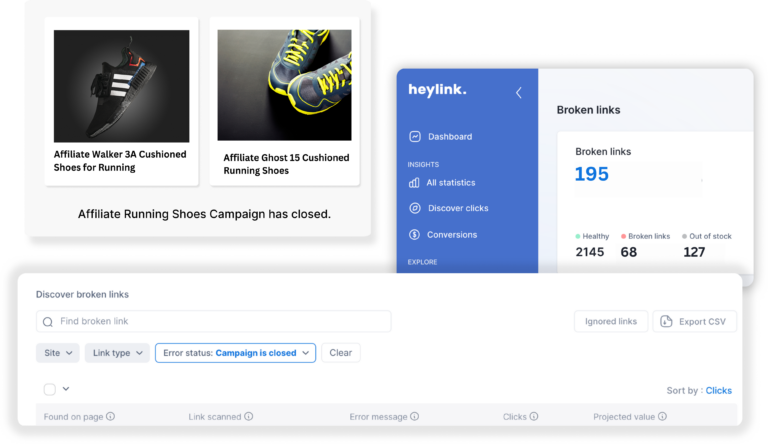 Prioritise based on clicks
Fix high-value links first
Our broken link scanner attributes clicks and a projected value to each broken link, so you can prioritise which links you need to replace first.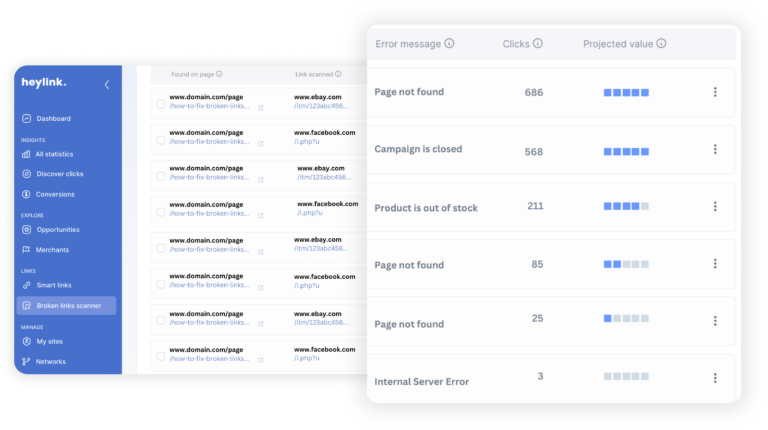 Our Clients Said
"We made affiliate marketing our focus, but we were struggling to keep an overview of all the different affiliate platforms and affiliate sites. Heylink was just the perfect tool for what we were missing."