Direct partnerships
Cut the middle man and build the best affiliate campaigns
Grow your year-over-year affiliate revenue through direct partnerships. Invite your affiliate partners to connect through Heylink and enjoy the profits you will both achieve.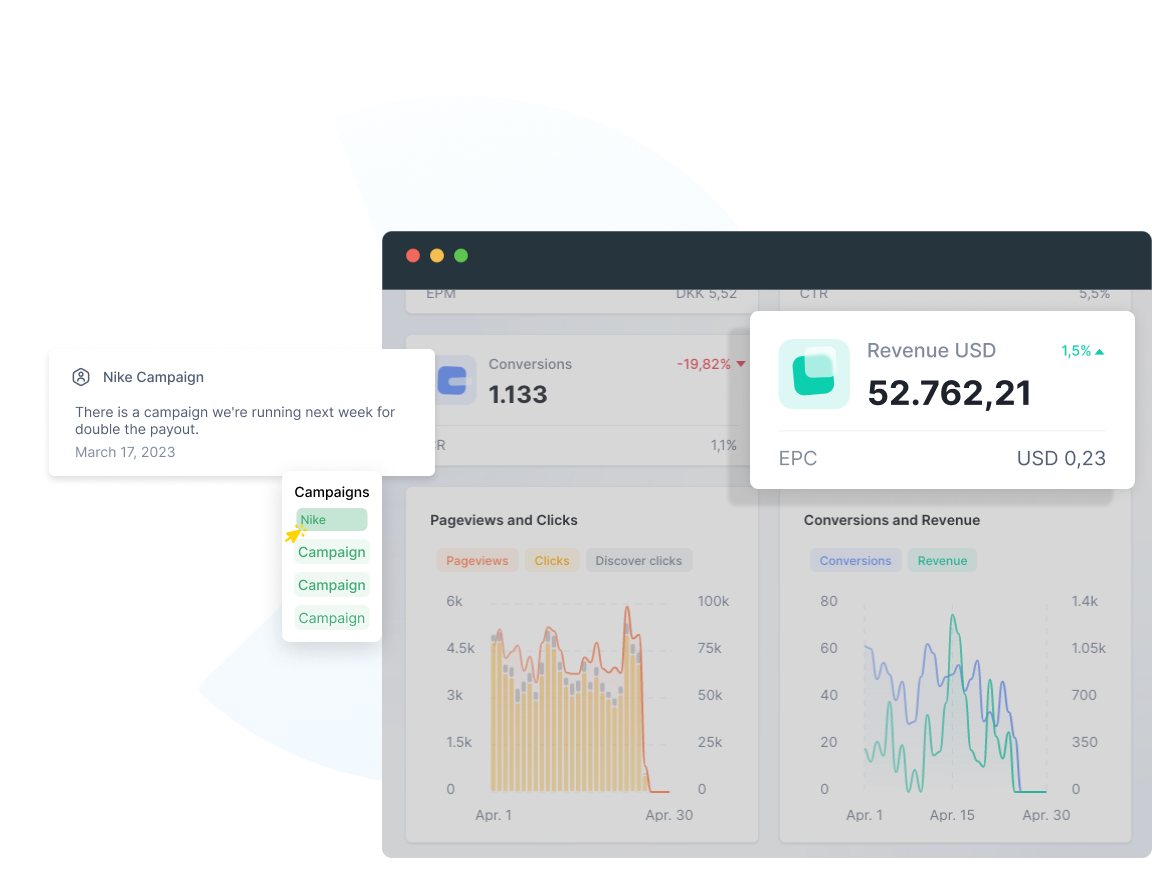 Accurate data
Unprecedented transparency for you and your affiliate partners
Through Heylink, both you and your affiliate partner get accurate performance data you can use to optimise your campaigns.
Full unbiased breakdown of your affiliate performance

Detailed user journeys from pageview to conversion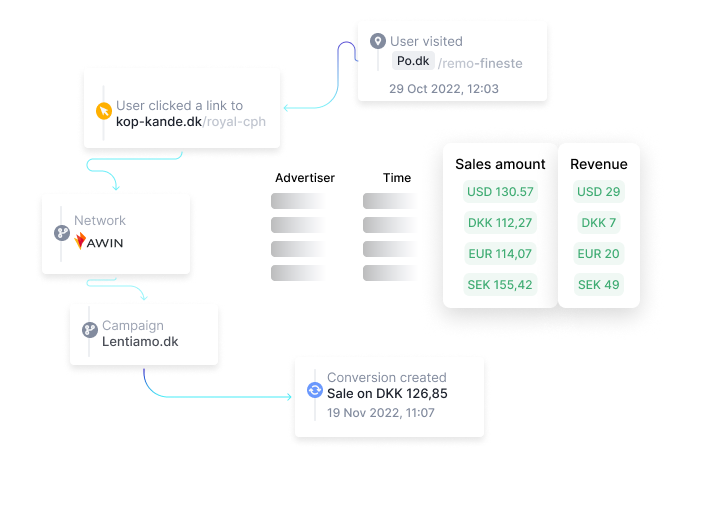 Affiliate campaigns on time
Adjusting campaigns made that much easier
Throw out the uncertainty of your affiliate campaign changing out of the blue. Own the changes yourself, gain agility and multiply your and your partner's profits.
Change campaign terms based on your and your partner's strategy and data

Build customised campaigns that make sense for your main stakeholder: your reader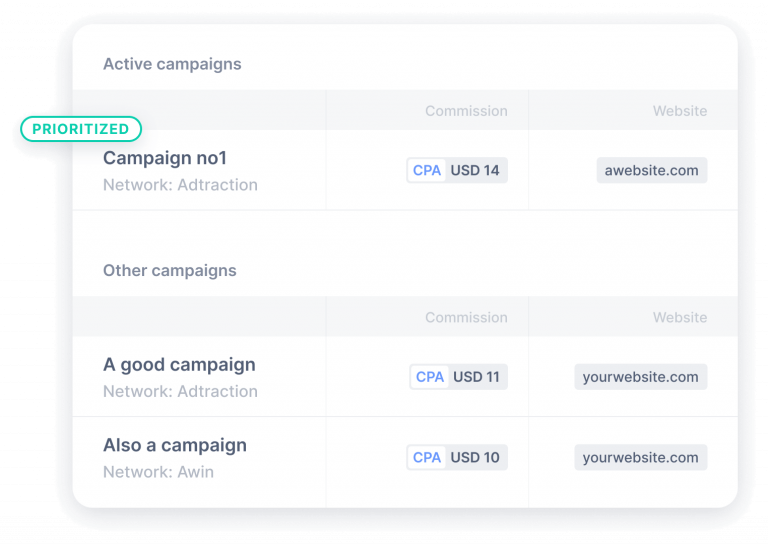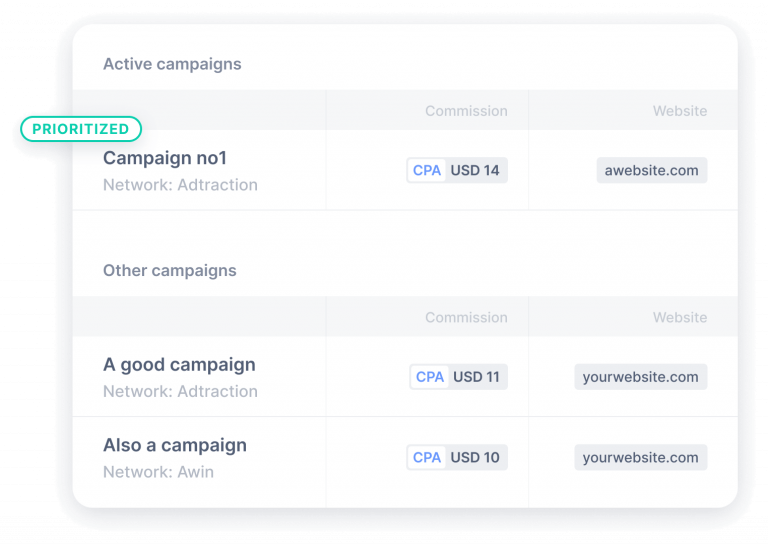 No unnecessary commission splits
Skip the commission fees. Skip application processes. Connect directly.
Turn your clients into direct partners and you can skip network's commission fees and long winded application processes altogether. This makes sense especially when:
You have long-term clients and you know you'll be advertising with them for at least a year

You achieve high enough commission volume with an advertiser that it becomes too expensive to pay fees to the affiliate network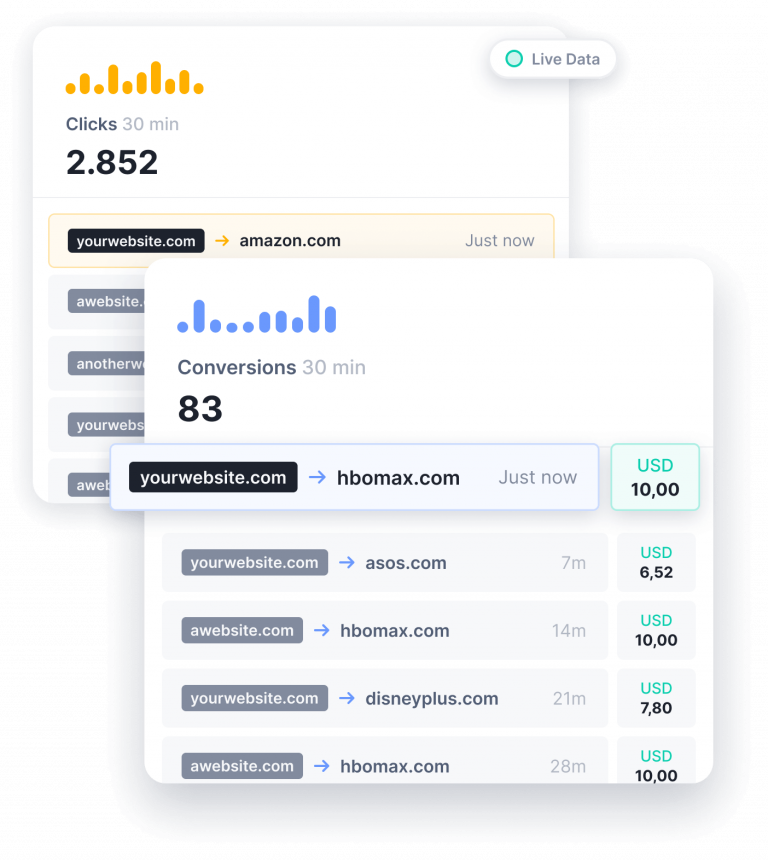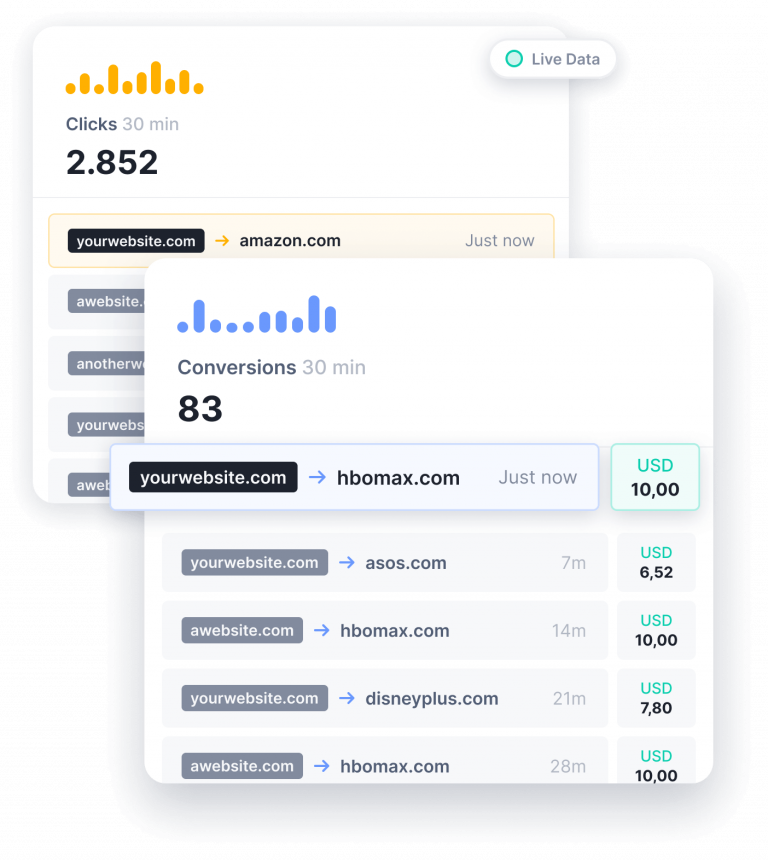 Our Clients Said
"Heylink enables us to keep track of our activities and find out if we missed potential campaigns."
Data consistency
Get a consistent view of your affiliate data no matter how many partners or networks you're connected to.
Regulatory compliance
Heylink shows you all the data you need and want to track while staying 100% GDPR compliant.
Track your data in real-time
Heylink shows real-time data from all your affiliate partners, networks, advertisers and channels.
New opportunities
Discover new opportunities to earn more money, with our automated recommendations.