Consolidate Affiliate Data
Easy and transparent affiliate tracking
Integrate all your affiliate networks and websites data into one dashboard. No more multiple logins. No more spreadsheets.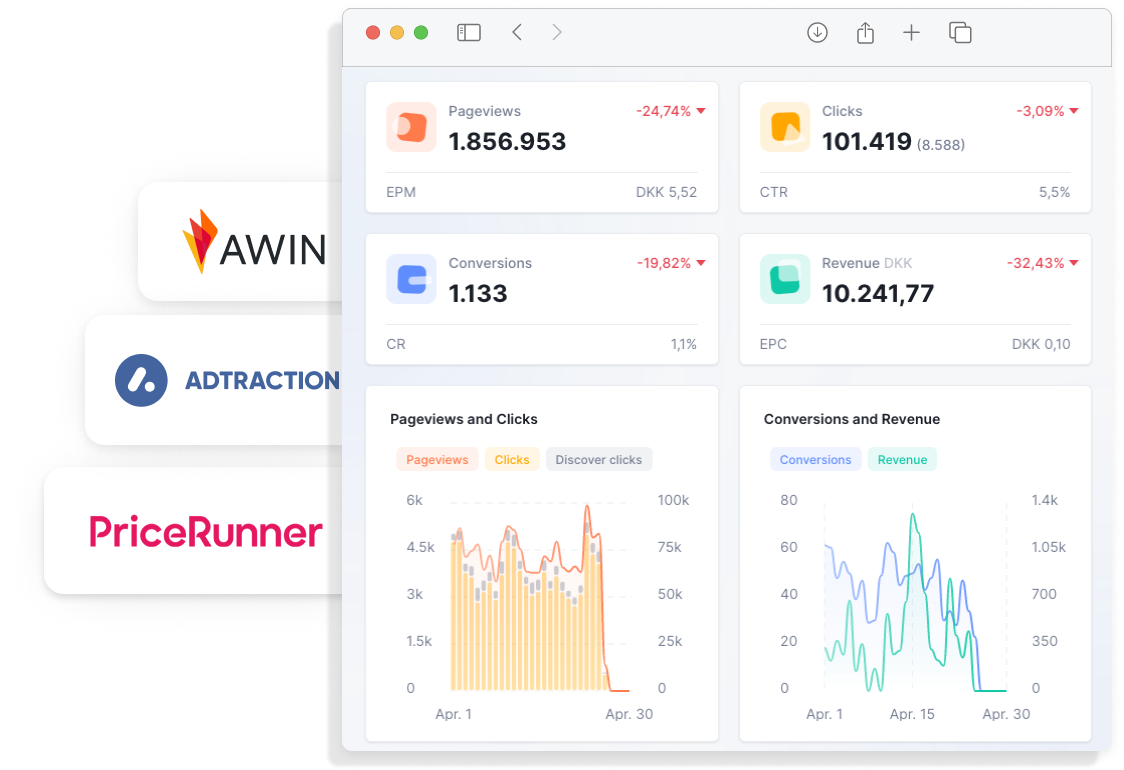 One Dashboard
One login. Automated tracking.
Heylink consolidates all your affiliate networks and website data into one dashboard, giving you the freedom to focus solely on growing your affiliate business.
Save time by replacing multiple logins to each affiliate network with a single tracking tool

Keep manual data entry and spreadsheets in the past. Get an aggregated overview of all your affiliate channels in one intuitive dashboard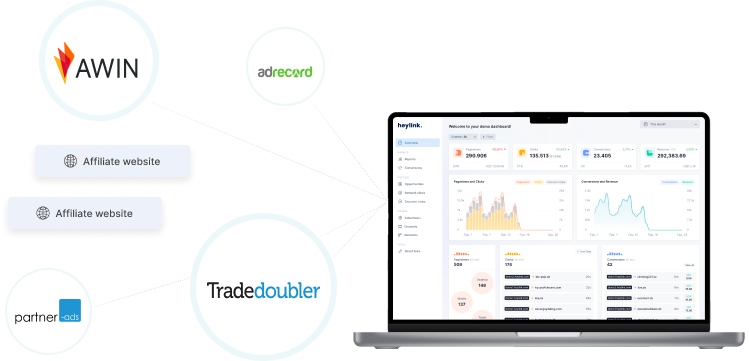 Detailed Data
See what affiliate networks are NOT showing
Page views. Clicks. Devices. Sources. YOU name it! Heylink shows it all. Know exactly where the clicks came from, when they happened and what device viewers used.
Get full transparency into your data, whether affiliate networks show it to you or not

Spot low-performing pages and affiliate campaigns, and make truly data-driven decisions
Conversion Journey
Tracking user conversion paths. Easier than ever.
Expect to see all the important details, like when a user visited your site, what advertiser link they clicked on, which network your advertiser is connected to, and how big of a commission you're getting from the sale.
View the whole conversion journey your users take, no technical setup needed

Precisely attribute revenue to every single page, advertiser and network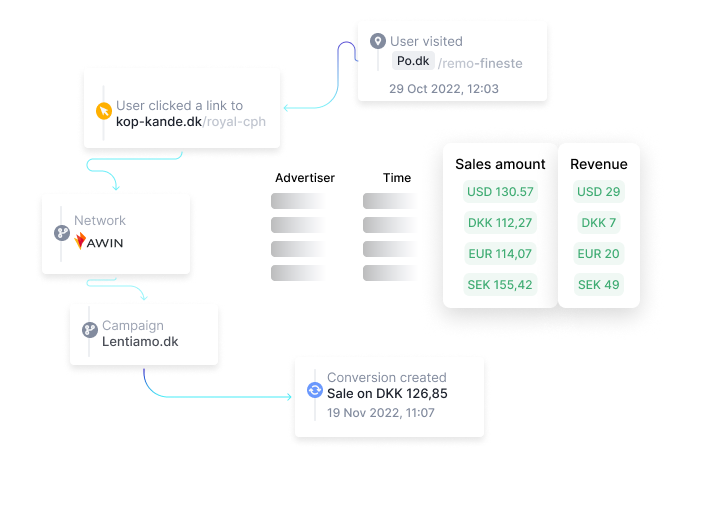 Our Clients Said
"We can't keep track of all our 2000 partners manually; it is simply too challenging. Heylink does it for us and easily turns all outbound links into commercial links."
Data consistency
Get a consistent view of your affiliate data no matter how many partners or networks you're connected to.
Regulatory compliance
Heylink shows you all the data you need and want to track while staying 100% GDPR compliant.
Track your data in real-time
Heylink shows real-time data from all your affiliate partners, networks, advertisers and channels.
New opportunities
Discover new opportunities to earn more money, with our automated recommendations.